About Chuck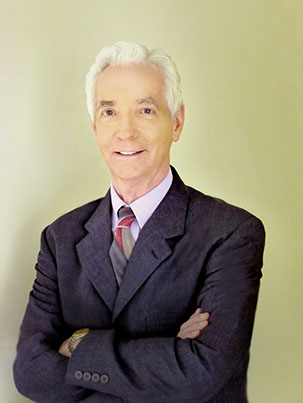 Charles W. Crumpton
Chuck Crumpton founded Crumpton Collaborative Solutions in 2014 and concentrates on mediation and arbitration of civil cases and public interest cases. His mediation and arbitration style is based on respect for and understanding of the interests, priorities and values of parties and attorneys, and productive, objective dialogue to reach fair settlements.
From 1978-2014, Chuck has represented individual and business clients in: insurance, accident, malpractice, construction, employment, business, real estate and other civil litigation cases. Since 1985, he has served as a mediator and arbitrator in more than 1,000 civil cases, almost all of which were settled.
He received his B.A. degree from Carleton College, his M.A. from the University of Hawaiʻi and his J.D. from the William S. Richardson School of Law at the University of Hawaiʻi.
He is the founder and President of non-profit International Law Foundation, which arranges international exchanges and programs as well as local public service projects. He is a contributing author to the book, Stories Mediators Tell, and a frequent commentator on many mediation videos. Chuck has taught Negotiations, Mediation and Collaborative Business Leadership and Conflict Resolution at Hawaiʻi Pacific University since 1995, and for the University of Hawaiʻi Business School's Executive MBA program in Vietnam since 2009. Has led many programs in mediation, arbitration and civil litigation for lawyers, judges, mediators and business leaders.
Peer review surveys of fellow lawyers have consistently recognized Chuck as one of the Best Lawyers in America, a Super Lawyer and AV-Pre-Eminent rated in Alternative Dispute Resolution. He is a recipient of the "Lawyer as Problem Solver Award" from the Mediation Center of the Pacific. Chuck's mediation experience also includes serving as an international consultant on arbitration and mediation law, development and practice for the World Bank/IFC, UNDP Vietnam, the Vietnam Lawyers Association, the International Legal Resource Center and the Egypt Ministry of Justice. The American Bar Association Section of Dispute Resolution appointed Chuck to its leadership Council and named Chuck as co-chair of its International Committee. He formerly co-chaired its Mediation Committee; one of the lead conference planners for the Asia-Pacific International Mediation Summit conference to be held in Delhi, India in February 2015; co-chair of the Hawaiʻi State Bar Association's Attorney-Client Relations Committee, former co-chair of its ADR Section, and a director of its Senior Counsel Division. A fellow in the American College of Civil Trial Mediators, a Distinguished Neutral for CPR International Institute, a member of the National Association of Distinguished Neutrals and a senior mediator with mediate.com.
References are available upon request.